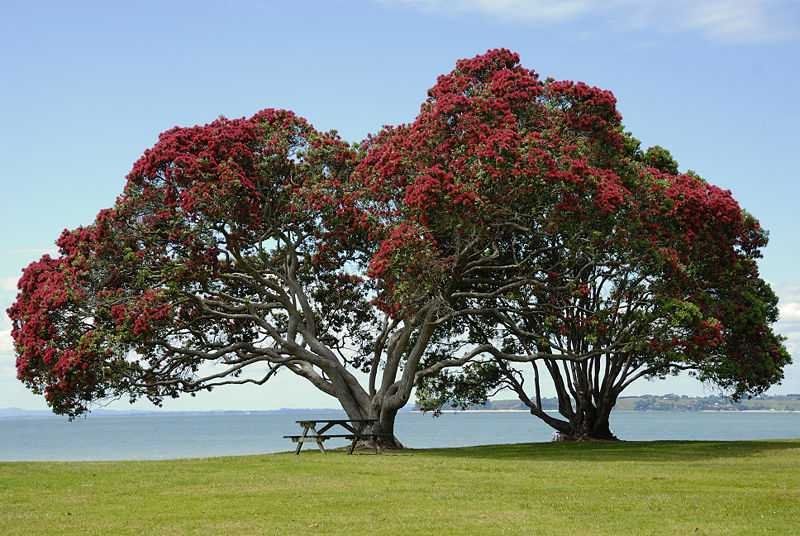 This is a Pohutukawa tree, native to New Zealand. Because of its beautiful red flowers it has come to be known as the "New Zealand Christmas tree." This is also partly because it flowers in summer, mainly in the northern parts of the North Island, which is around our Christmas time! The image of the flowering Pohutukawa on a beach is a typical scene at this time of the year.
See
The Bushman's Friend
for more information on the
Pohutukawa tree
.