Last week for our Discovering Great Artists lesson, we learned about Vincent Van Gogh. We used his famous painting, Starry Night (above) to copy. We used either black or dark blue paper, some of the children made houses or other buildings with paper collage. We used oil pastels for the landscape and then added stars, moons, clouds and more blue sky with acrylic paints.
Here are the girls' paintings:
Bethany (11 yrs)
Ainsley (7 yrs)
Emily (9 yrs)
Ruby (3 yrs)
Below is another "starry night sky" painting by Van Gogh, it's called
"Starry Night over the Rhone"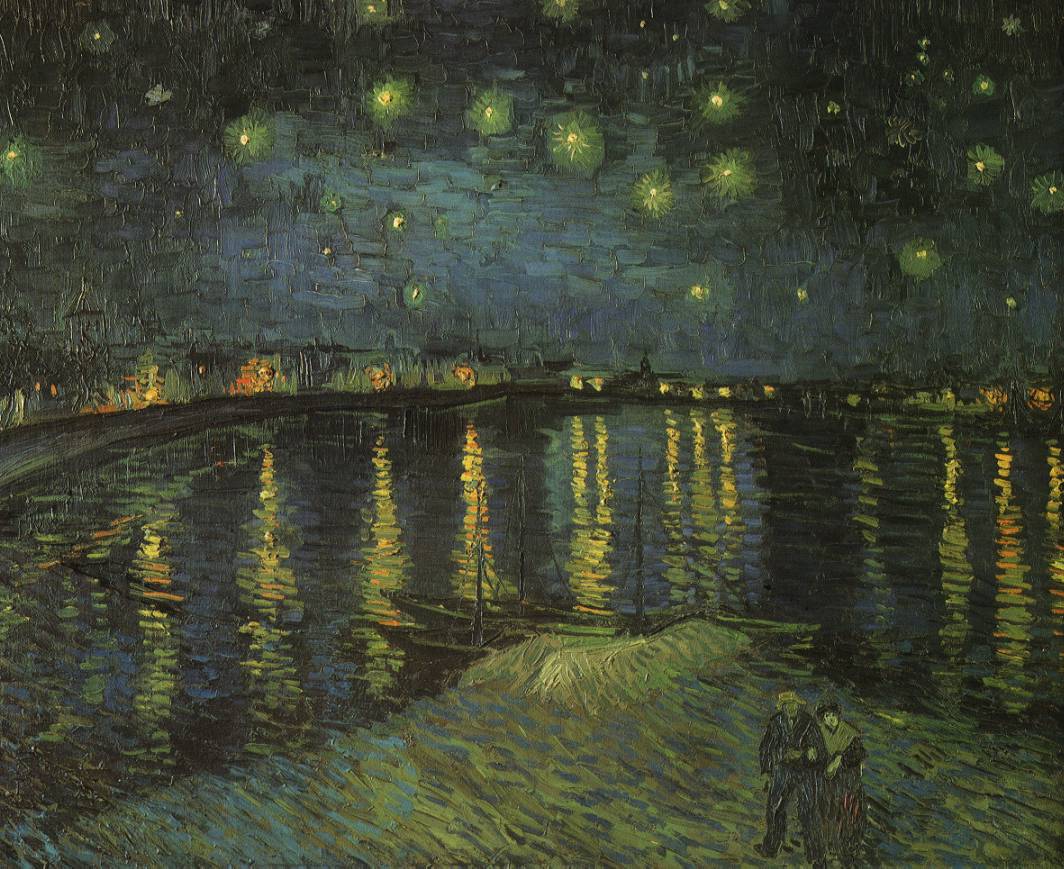 I tried my hand at this night-time cafe scene,
"The Cafe Terrace on the Place du Forum, at Night"
Check out this wonderful website, The Vincent van Gogh Gallery for a wonderful presentation of his paintings and much more.
* * * * * * * * * * *