Today we had our first art lesson with a friend of mine and her children. We are using the book Discovering Great Artists.
and art cards from Child-sized Masterpieces:
The first artist we chose to study was Piet Mondrian.
Piet Mondrian was born in Amsterdam, Holland in 1872. Earlier in his career, he painted traditional Dutch landscapes, but after moving to Paris his style gradually changed to an abstract, cubist style, which he is more famous for: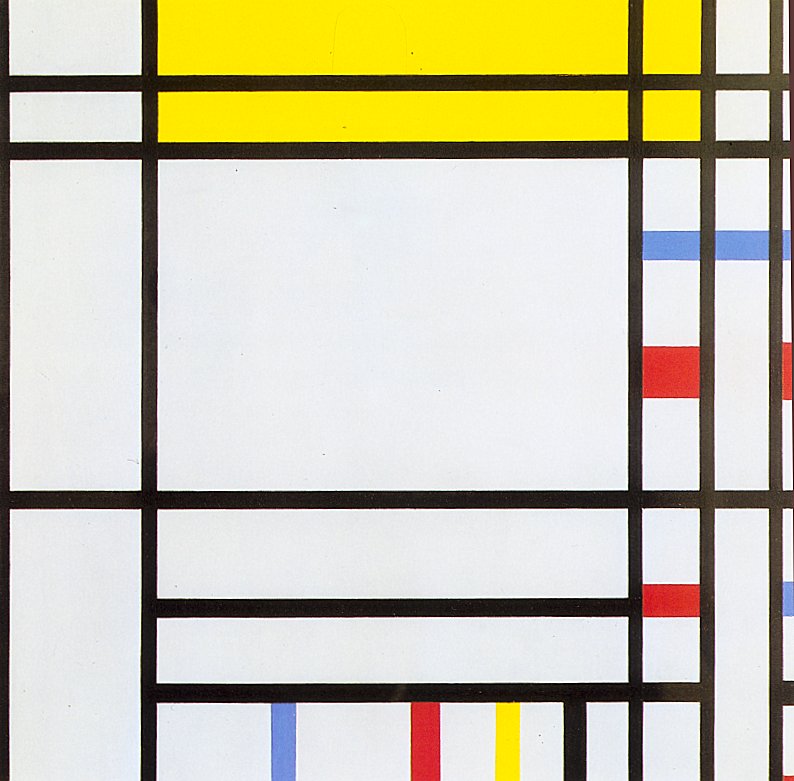 We all had a go at our own designs, inspired by Mondrian's work, and stuck to using only the primary colours to fill in some of the spaces.
We used graph paper to decide where our lines would be, then traced them onto thicker paper with a sharpie pen and coloured random spaces with either felt-tip markers or oil pastels.
This is what we came up with:
When you first look at Mondrian's paintings, it is easy to think that they are just lines and bits of colour here and there. But my friend and I commented to eachother on the different ways the girls (we have all girls of school age) chose to place their lines, and which ones to colour in. Some were very symmetrical, some chose to do lots of little lines and others even chose to add in diagonal lines. We all thoroughly enjoyed it and can't wait for our next art lesson.
For some more ideas on art lessons based on Mondrian's paintings, check out Art with Mrs Smith - there's even a Mondrian cake!
Barb at Harmony Art Mom shares how she uses Child-sized masterpieces here.
*****
And to complete the "Arts on Thursday" picture, we listened to one of our new Psalms CDs by Jason Coghill, whom we were so blessed to have listened to in person at church last night.